Here at Park Avenue, we believe that the Church is bigger than just our congregation. It is evident in scripture that there is a need to carry the gospel to the ends of the earth, which not only includes the communities in which we find ourselves, but also to parts of the world where the gospel is less prevalent. The Great Commission found in Matthew 28:19-20, says: "Therefore go and make disciples of all nations, baptizing them in the name of the Father and of the Son and of the Holy Spirit, and teaching them to obey everything I have commanded you. And surely I am with you always, to the very end of the age." Therefore, we support a number of missionaries both at home and abroad through financial provision and prayer. On this page you will find information about the missions that we directly support by means of your giving!
Our missions giving goal for 2022 is $25,000.
Overseas Missionaries
Janice Foss – Kenya, Africa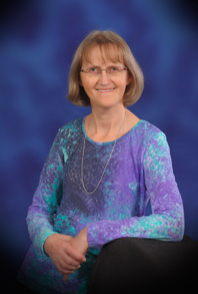 Janice has lived and worked in Nairobi Kenya since June 2000. Her prime responsibilities involve bookkeeping and administration for the Kenya Field office, helping missionaries throughout the country with administrative and ministry needs. She oversees PAOC's Nairobi guest facilities and helps to host visiting missionaries, church leaders, and teams from our Canadian churches. She also serves on several committees of Pan Africa Christian University; and reaches out to needy families through some of the small church‐run schools in the Nairobi slum areas. 
Roy and Avis Rideout – Chiang Mai, Thailand
After graduating from bible college in 1977, Roy and Avis left Canada for Thailand in February of 1978 where we spent approximately 3 and a half years working in different parts of the country. Upon returning to Newfoundland in 1981, they then pastored the small church at Champneys Arm for 3 years, at which time God called them back to Thailand. They returned to Thailand as appointed missionaries in 1984 and have been serving there up to the present time. In 1996, the Lord led them to establish Nikki's Place – Agape Home in Chiang Mai as a compassionate response to the plight of so many innocent child victims of HIV/AIDS. Today, the Home has grown both in number of children cared for (currently 103) as well as the physical property, with 11 different buildings meeting the various needs. They have local hired staff of 48 persons. All children live on site and are cared for 24/7. In addition, we also support 28 HIV+ children in villages around Chiang Mai so they can stay with relatives in their own home environment.
Missionary Family – Undisclosed Name and Location
---
For more information about overseas missions, please visit the Pentecostal Assemblies of Newfoundland's website, or the Pentecostal Assemblies of Canada's website.
Local Missionaries
---
For more information about local missions, please visit the Pentecostal Assemblies of Newfoundland's website.